December 7, 2018 - December 12, 2018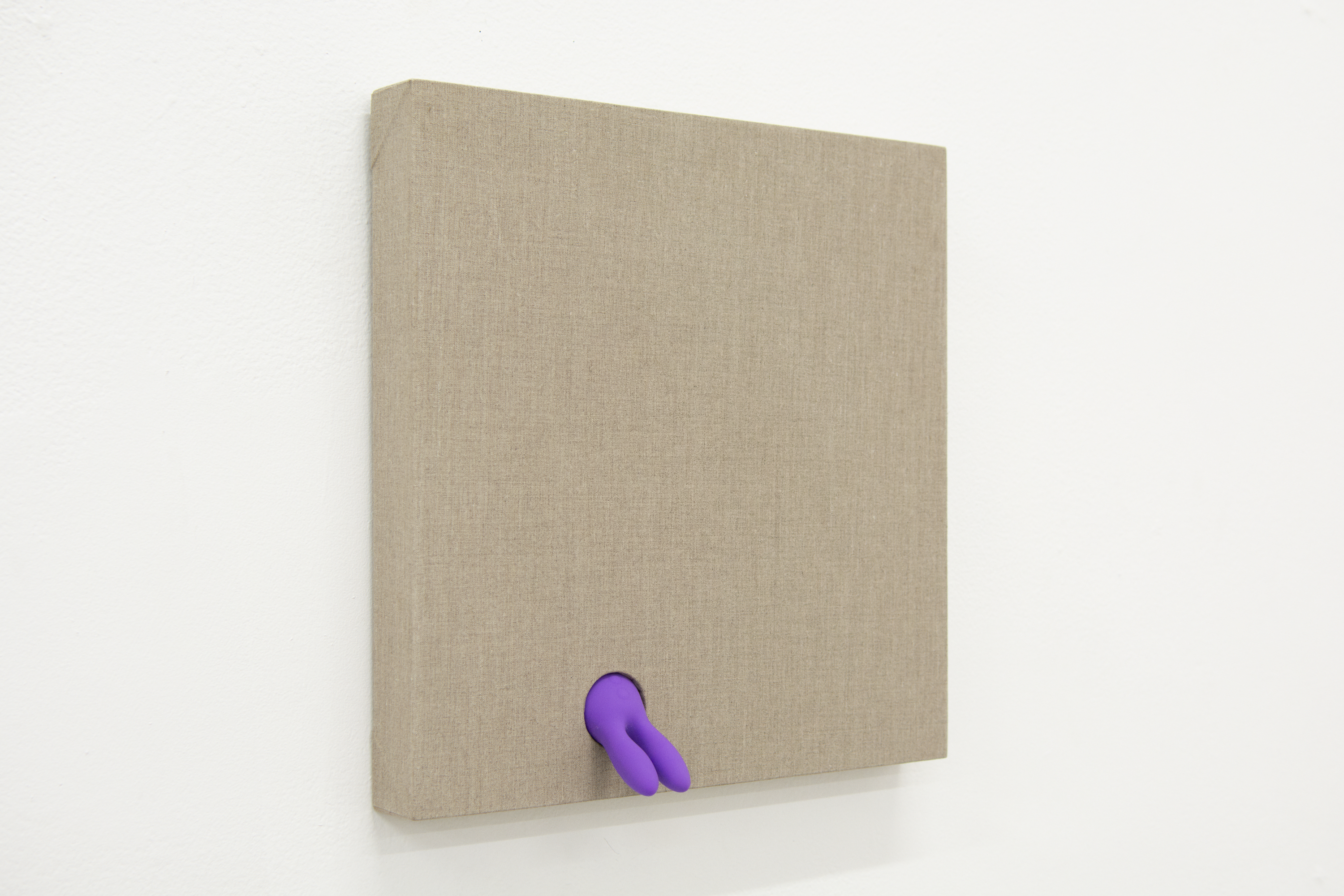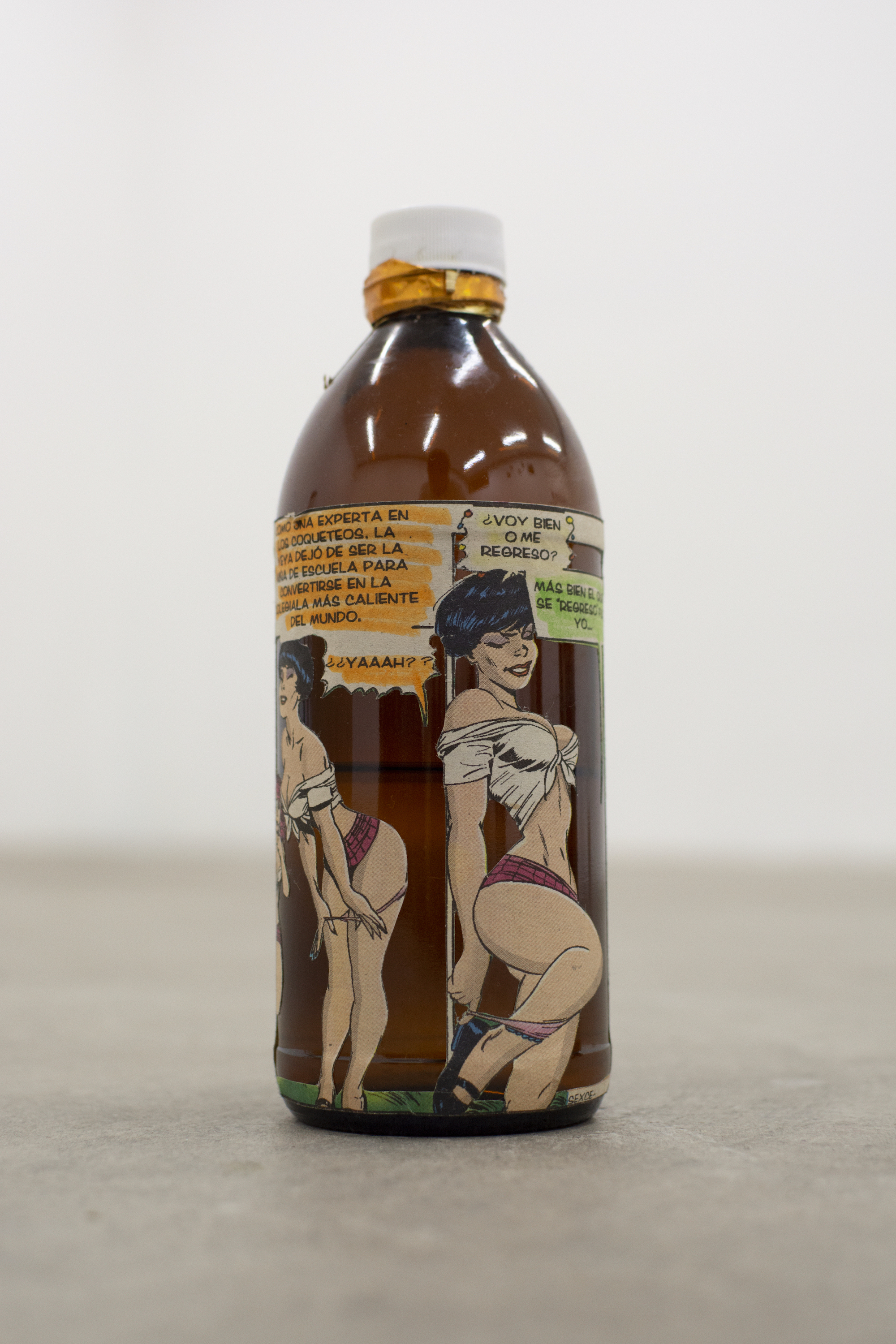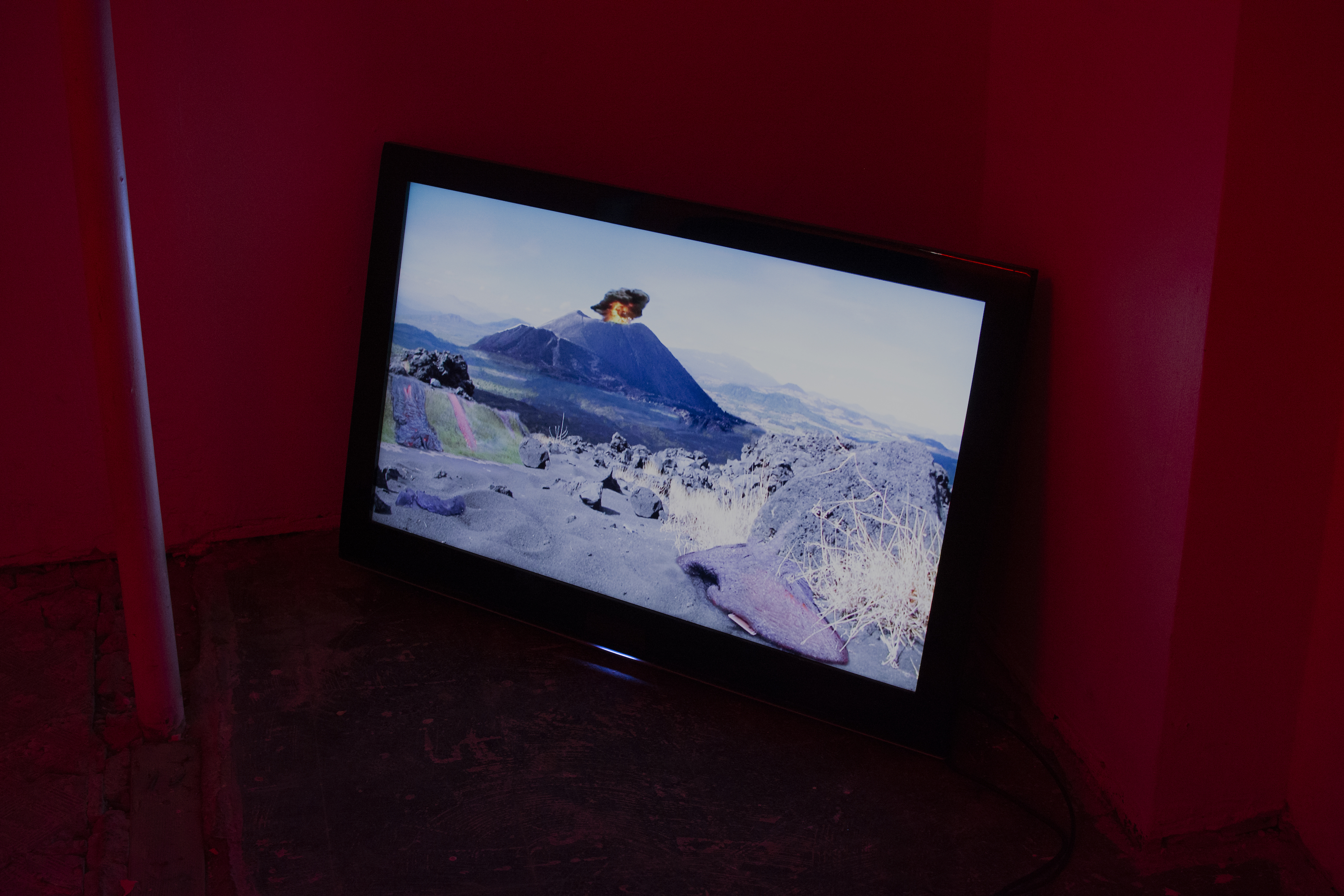 English
Works by Rosalee Bernabe, Wendy Cabrera Rubio, Juan Caloca, Christian Camacho, Paloma Contreras Lomas, El Pelele, Elsoldelrac, Julieta Gil, Sebastián Gonzales de Gortari, Abraham González Pacheco, Cristobal Gracia, Madeline Jiménez Santil, Enrique López Llamas, Morgan Mandalay, Richard Mendtorr, Irak Morales, Jazael Olguín Zapata, Diego Ramírez, Marisa Raygoza, SANGREE, Israel Urmeer, Lucía Vidales, Tatyana Zambrano
The Popocatépetl mourns: enraged explodes its boiling and smoking liquid claws on your long fields of oil, silicon and corn. Demanding an answer, it roars to your mountainous face, but your languid lips made of mud can scarcely leave your profound weeping. His body, broken and self- sacrificing, bursts one last time to open a way to the depths of your own colonial terror.
Deslave is pleased to present 'Terror en lo Profundo' for Human Resources LA, an exhibition comprised of the work of 23 artists who, from humor, horror and fiction, formulate strategies that critically analyze the ravages of colonizing mechanisms, both in the past and in the present, soft or violent, of submission or seduction.

The exhibition is composed of paintings and drawings that dialogue —or oppose— to the legacies of Western art; sculptural objects that transit between the simulation and the document in relation to pre-Hispanic or religious events; video works that use staging to recreate, re-imagine or deconstruct historical or mythological events; and a series of conceptual practices that analyze the political crossroads between cultural tradition and territoriality.
Español

Obras de Rosalee Bernabe, Wendy Cabrera Rubio, Juan Caloca, Christian Camacho, Paloma Contreras Lomas, El Pelele, Elsoldelrac, Julieta Gil, Sebastián Gonzales de Gortari, Abraham González Pacheco, Cristobal Gracia, Madeline Jiménez Santil, Enrique López Llamas, Morgan Mandalay, Richard Mendtorr, Irak Morales, Jazael Olguín Zapata, Diego Ramírez, Marisa Raygoza, SANGREE, Israel Urmeer, Lucía Vidales, Tatyana Zambrano

El Popocatépetl solloza: enfurecido explosiona sus hirvientes y humeantes líquidas garras sobre tus largos campos de petróleo, silicio y maíz. Ruge a tu montañoso rostro exigiendo una respuesta, pero tus lánguidos labios de barro apenas pueden abandonar el llanto. Su cuerpo, roto y abnegado, estalla una última vez para abrir camino hacia lo profundo de tu propio terror colonial.

Deslave se complace de presentar 'Terror en lo Profundo' para Human Resources LA, una exhibición conformada por el trabajo de 23 artistas que desde el humor, el horror y la ficción enuncian estrategias que analizan críticamente los estragos de los mecanismos de colonización, tanto del pasado como actuales, blandos o violentos, de sumisión o seducción.

La exposición se compone de pinturas y dibujos que dialogan, o se oponen, a los legados del arte occidental; objetos escultóricos que transitan entre la simulación y lo documental en relación con eventos prehispánicos o religiosos; trabajos de video que utilizan la puesta en escena para recrear, reimaginar o deconstruir eventos históricos o mitológicos; y una serie de prácticas conceptuales que analizan la encrucijada política entre tradición cultural y territorialidad.