September 16, 2017 - October 6, 2017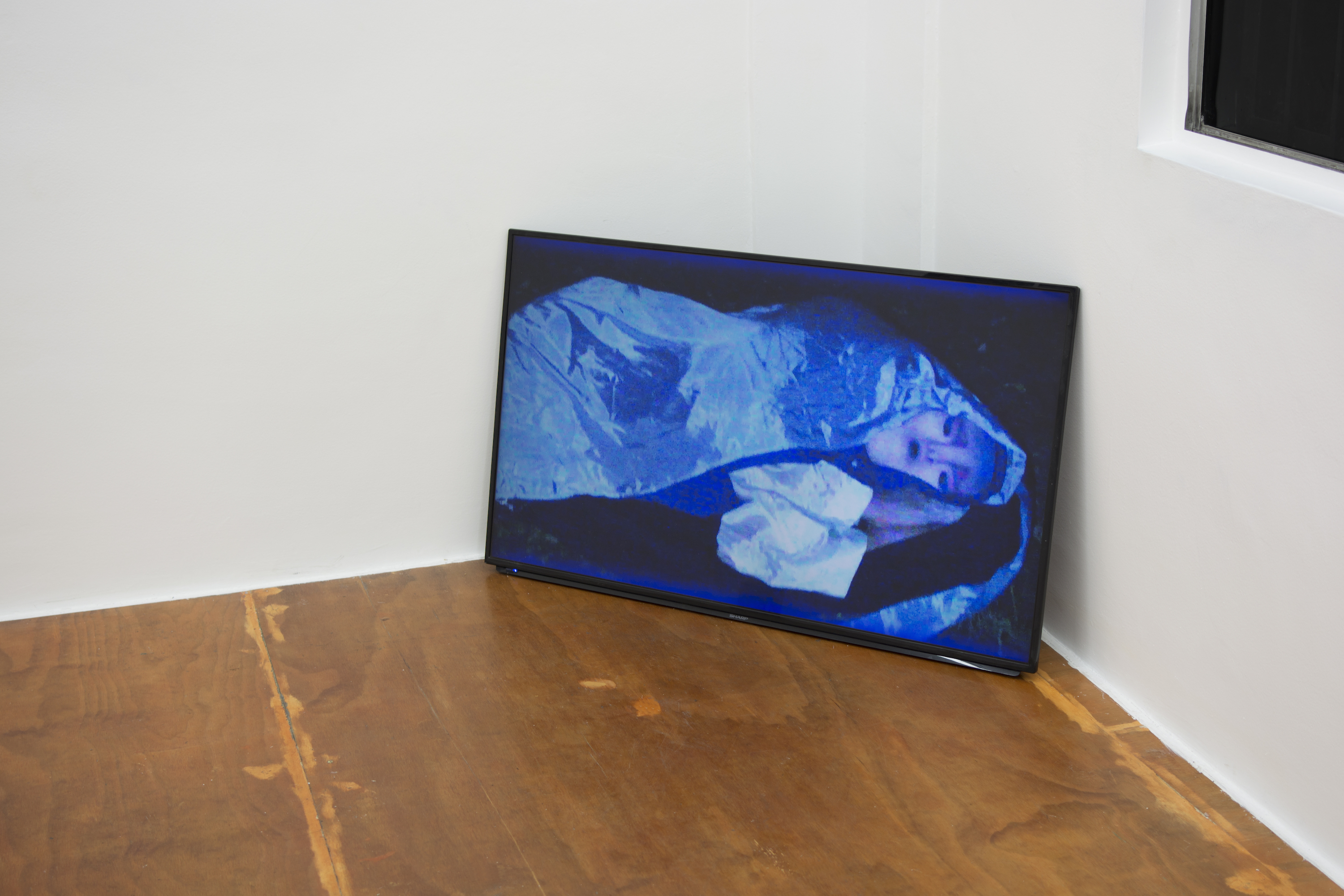 English

Works by Diego Ramírez, El Pelele, Elsoldelrac, Morgan Mandalay, SANGRE, Sebastián González de Gortari
Prologue: NECRONOMICON UPLOADED


1493.
Through the murky waters off the shores of the new continent a terrible fate was approaching, even greater than the hundreds of ships carrying death, disease, and exotic species that would later be used to enchant the natives.


Inside the ship that transported the doctors of the exploratory group was the Al Azif, a book obtained by the Spanish during their trips to the Middle East. In Sumerian language, the specimen was made up of songs to invoke demonic entities and passages that recounted the history of humanity in relation to dark forces.


1496.
After the beginning of the conquest and submission of the indigenous people, after the implementation of new religious codes and the destruction of pre-colonial art or the scientific and social codices that gave an account of life before the first great genocide in these lands, the infection began.


In light of a culture in resistance but weakened by the conquering forces of war, the followers of the Al Azif saw the opportunity to begin invading the remains of native cultures. The Mexica, Aztec, Olmec and all cultures cultures from north to south began to be invaded by the pages of the Sumerian book. The book, like a virus, went deep into those cultures as a swindler.


1562.
During the orders of the missionary Diego de Landa to the burning of codices and destruction of sculptures, a few objects were exempt from such destination to the personal delight of collecting by high religious and military commanders.


2017.
All anthropological evidence that we think we have of our past civilizations are nothing more than the pages infected by Al Asif, remnant echoes and low voices of what was a true culture.


Total hybrids between the old Mesoamerican world and the Mesopotamian, between scientific and paranormal knowledge, between religiosity to nature and the worship of darkness.
Español

Obras de Diego Ramírez, El Pelele, Elsoldelrac, Morgan Mandalay, SANGRE, Sebastián González de Gortari
Prólogo:
NECRONOMICON UPLOADED

1493.
Por las aguas turbias a las costas del nuevo continente se acercaba un terrible destino, aún mayor que los cientos de buques portadores de muerte, enfermedades y especies exóticas que más tarde serían utilizadas para encantar a los nativos.


Al interior de la nave que transportaba a los médicos del grupo explorador se encontraba el Al Azif, un libro obtenido por los Españoles durante sus viajes a medio oriente. En lengua sumeria, el ejemplar se conformaba de cánticos para invocar entidades demoniacas y pasajes que recontaban la historia de la humanidad en relación a fuerzas oscuras.

1496.
Tras el inicio de la conquista y el sometimiento sobre los pueblos indígenas originarios, tras la implementación de nuevos códigos religiosos y la destrucción de arte precolonial o los códices de carácter científico y social que dieran cuenta de la vida antes del primer gran genocidio en estas tierras, comenzó la infección.
A la luz de una cultura en resistencia pero debilitada por las fuerzas bélicas de los conquistadores, los seguidores del Al Azif vieron la oportunidad para comenzar a invadir los restos de las culturas nativas. Los códices mexicas, los aztecas, los olmecas y los de todas las culturas de norte a sur comenzaron a ser invadidos por las hojas del libro sumerio. El libro, como un virus, se adentró en lo más profundo de aquellas culturas como un estafador.


1562.
Durante los ordenamientos del misionero Diego de Landa a la quema de códices y destrucción de esculturas, unos cuantos objetos fueron exentos de tal destino para deleite personal al coleccionismo de altos mandos religiosos y militares.


2017.
Toda evidencia antropológica que creemos tener de nuestros pueblos iniciales no son más que las páginas infectadas por el Al Asif, ecos remanentes y de voz bajas de lo que fueron la verdadera cultura.


Híbridos totales entre el viejo mundo mesoamericano y el mesopotamio, entre el conocimiento científico y el paranormal, entre la religiosidad a la naturaleza y la adoración a la oscuridad.