Germination
Alexis Martínez Gutiérrez

06/16/2017 – 07/27/2017

Performers:
Fernanda Pacheco, Matthew Pierre-lys, Jocelyn Vargas, Martha López, Marcus Castañeda and Laurel Laui.

The practice of Alexis Martínez Gutiérrez transits between corporality and its representation, rethinking about the use of specific materials, and actions in public or private spaces to unveil the dynamics of control and behavior that occur in such places.
Using mainly materials associated with the soil, his work has materialized in the form of clothing: from dresses made with petroleum to ceramic armors. Now, in his most recent project, he employs fertilizer and seeds to germinate the plants that will form the structure of new and ephemeral garments, which the artist refers to as 'walking gardens'.

In "Germination," the plantings of a garden extend into the exhibition space making it part of a process that will last a month. In this new site, now a place of communion where time unfolds in growth and where the body comes into direct contact with the earth, there arises a desire to understand our relationship with nature and the tools we use to inhabit it.

Germination, 2017, Performance with plastic garments and installation made of soil, seeds, plants, monitor and ambient music for plants, Variable duration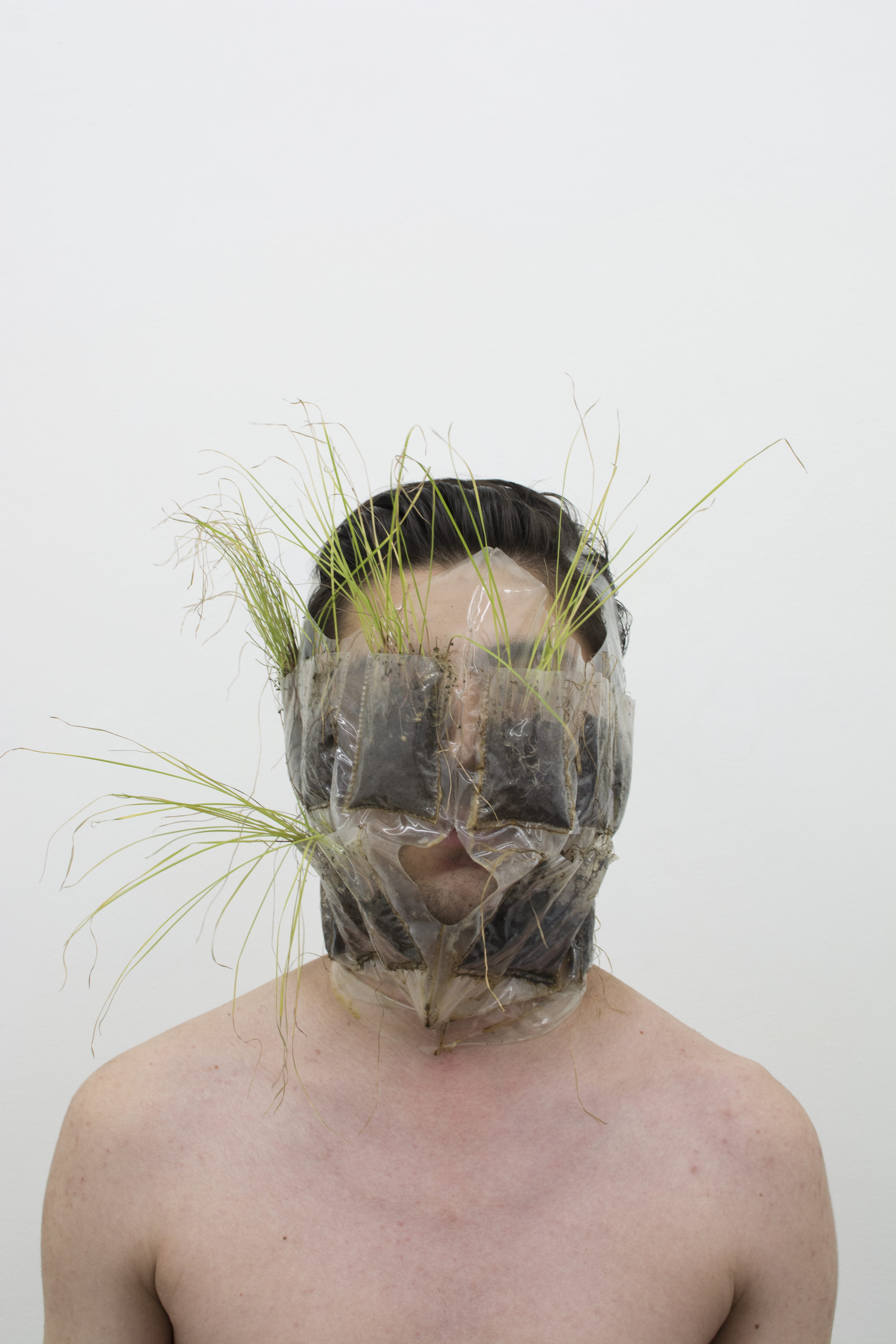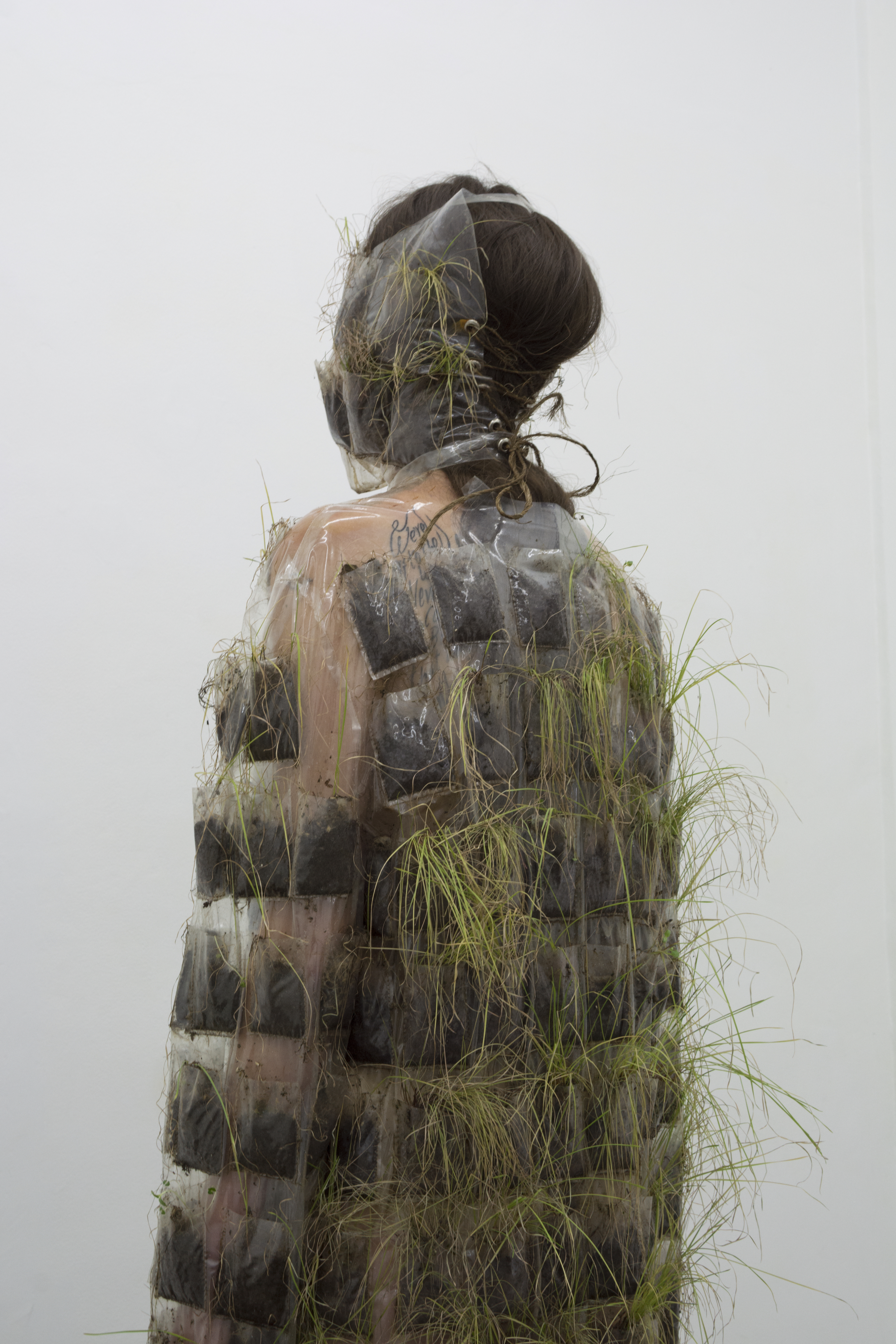 Germination, 2017, Public performance at park, One hour