Paula Flores, Flora nativa en el paisaje invadido
October 13, 2017 - November 4, 2017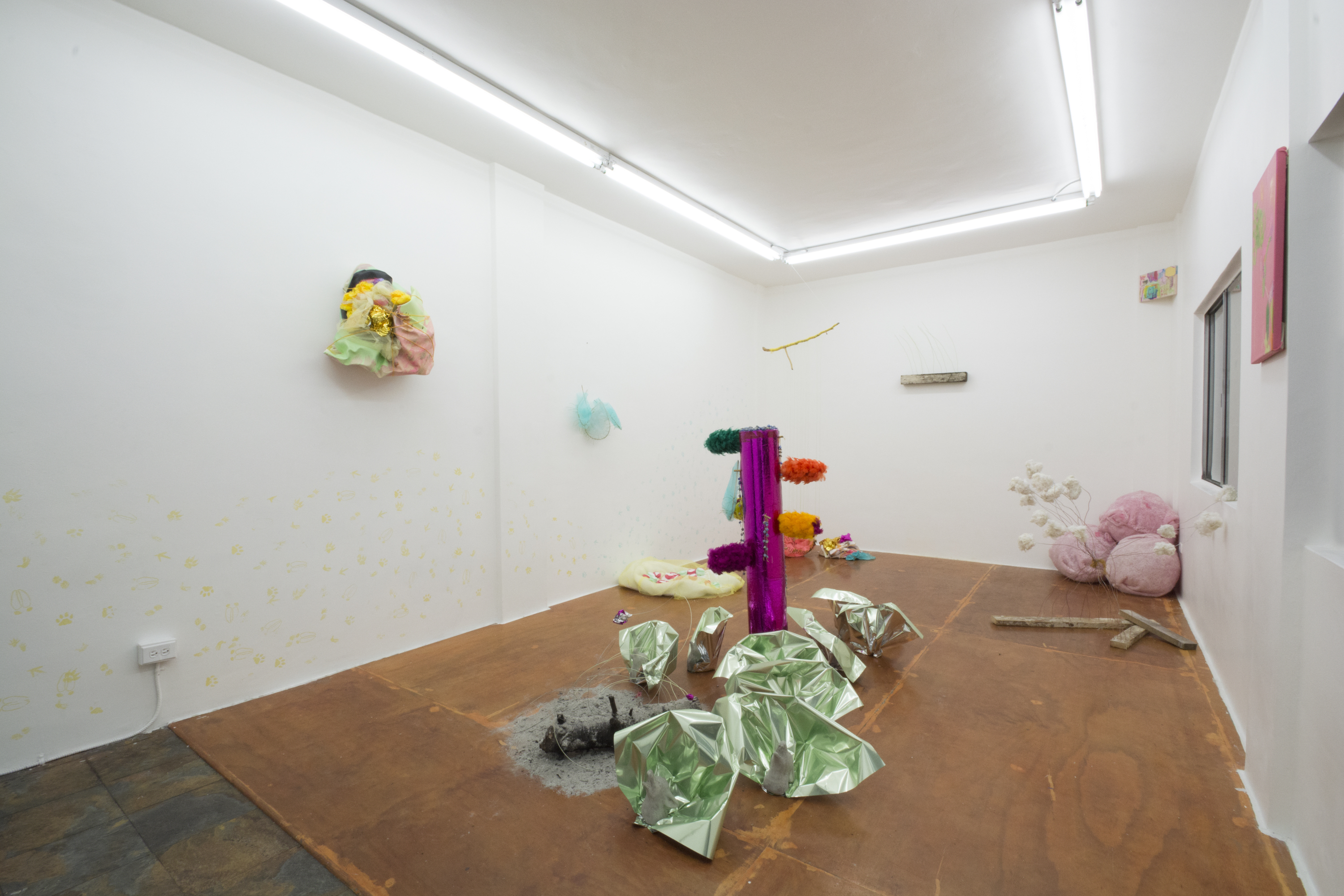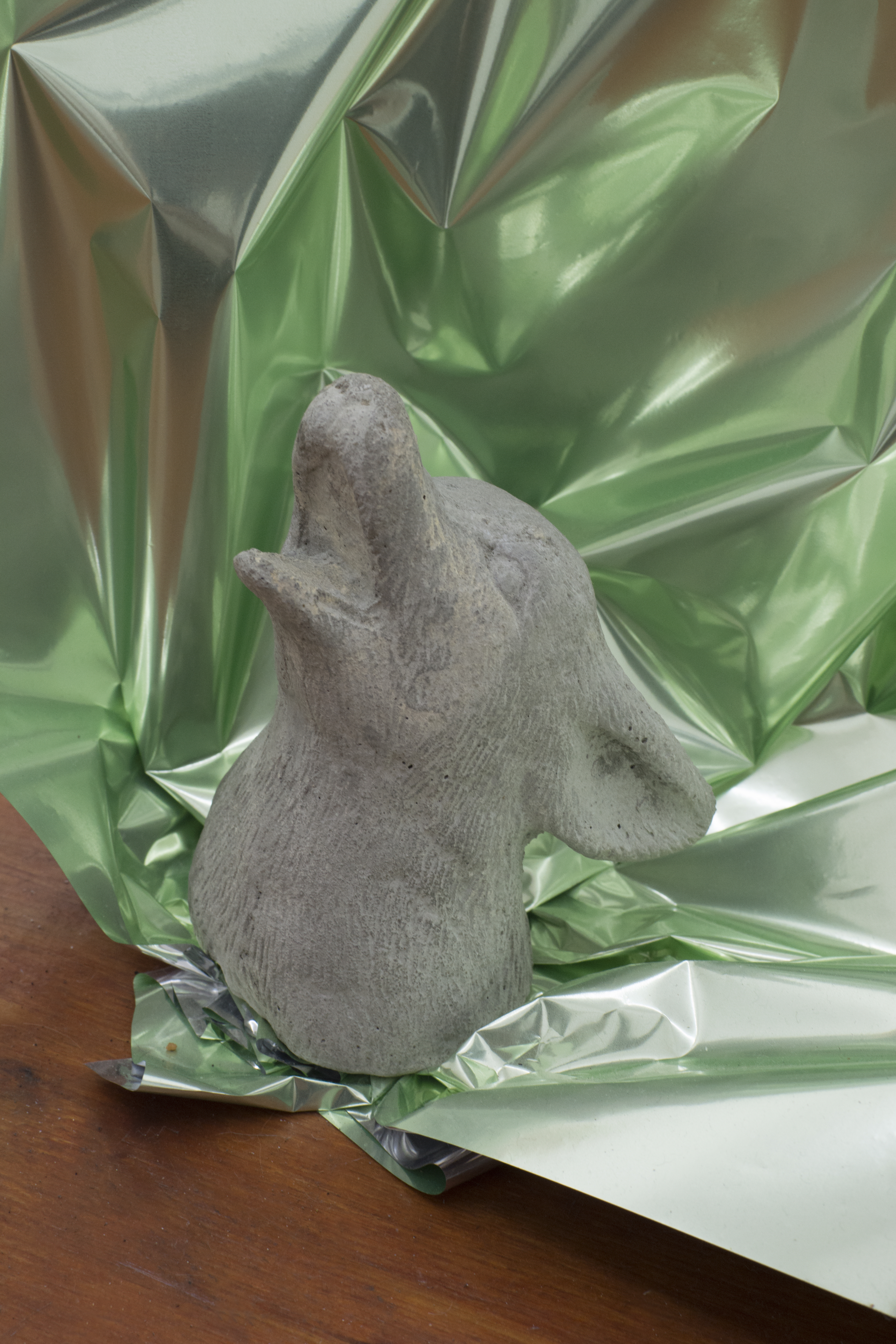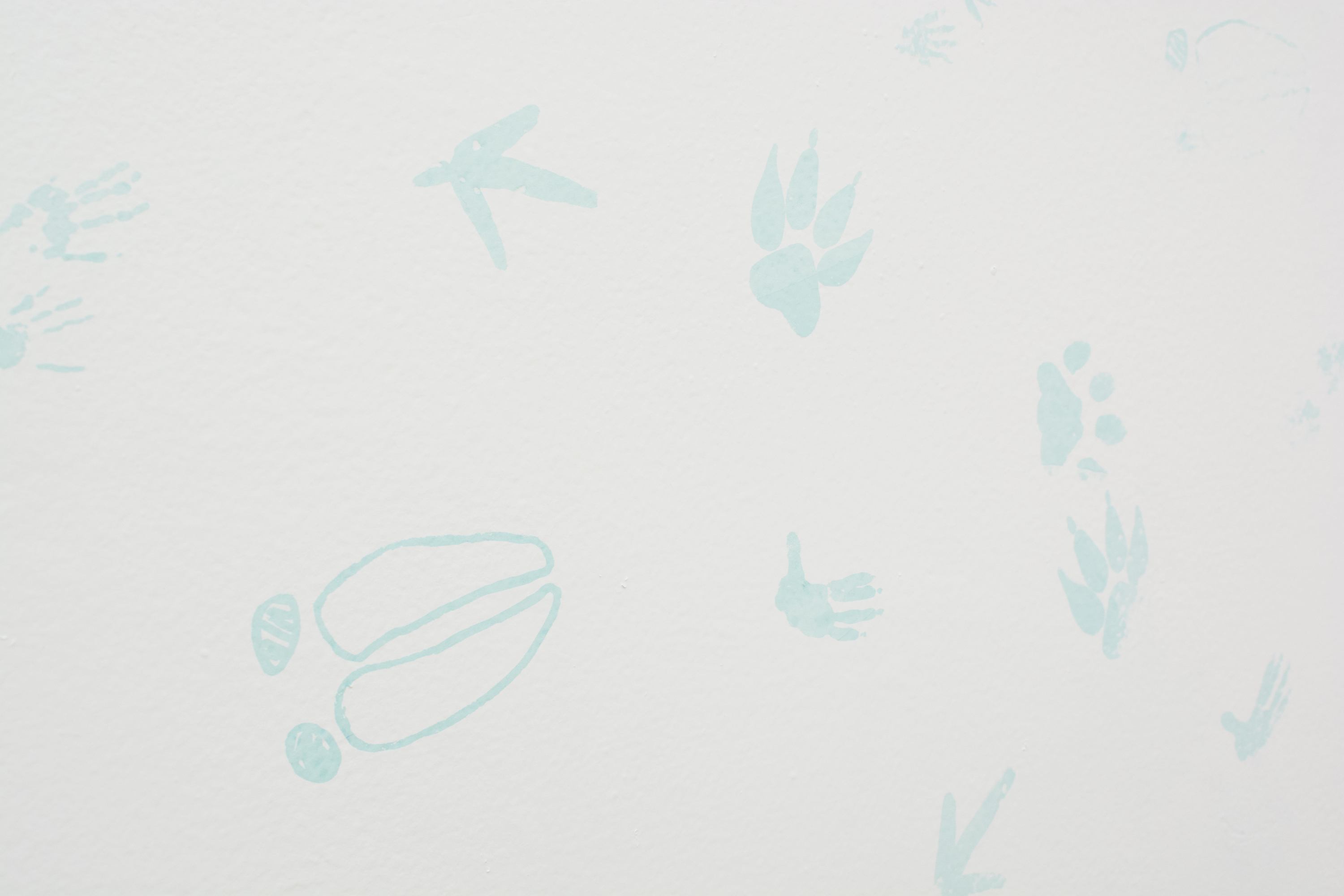 English

Within 'Native flora in the invaded landscape', Paula Flores (Tijuana, 1988) proposes a work that without establishing formal limits, transits between the sculptural, the pictorial and an ambientation to insert us into a kind of territorial abstraction: a space now a Mediterranean area, a site now a scientific sample.

In the same vein a naturalist explorer inserted in the industrial dynamics of the 21st century, the artist uses synthetic and recycled materials from the border area to draw an illustrative line about the native plants of Baja California. Her work establishes a connection between the reality of the landscape and the imagination of the creator, favoring in her production process the use of formal parallels with subjective associations over the materials, and thereby inciting the viewer to create personal connections.

In response to the border phenomena that are beginning to change so hostilely in our geographical area, Flores places before us the urgency to think beyond the political, economic or human implications that the invasion and territorial delimitation entail.

It redirects our gaze towards the natural landscape to the periphery of our chaotic urban spots, a place also compromised by the decisions, conflicts and infrastructure of men; a violent environment about to disappear for reasons beyond nature.
Español

Dentro de 'Flora nativa en el paisaje invadido', Paula Flores (Tijuana, 1988) nos propone una obra, que sin establecer límites formales, transita entre lo escultórico, lo pictórico y la ambientación para insertarnos en una suerte de abstracción territorial: un espacio ahora zona mediterránea, un sitio ahora muestrario científico.
Como si de una exploradora naturalista inserta en las dinámicas industriales del siglo XXI se tratase, la artista emplea materiales sintéticos y reciclados de la zona fronteriza para trazar una línea ilustrativa sobre las plantas nativas de Baja California. Su obra establece una conexión entre la realidad del paisaje y la imaginación del creador, favoreciendo en su proceso de producción el uso de paralelos formales y asociaciones subjetivas sobre los materiales, e incitando con ello al espectador a crear conexiones personales.
En respuesta a los fenómenos fronterizos que comienzan a cambiar de manera tan hostil en nuestra área geográfica, Flores coloca frente a nosotros la urgencia de pensar más allá de las implicaciones políticas, económicas o humanas que la invasión y delimitación territorial conllevan consigo.
Redirecciona nuestra mirada hacia el paisaje natural a la periferia de nuestras caóticas manchas urbanas, lugar también comprometido por las desiciones, conflictos e infraestructura del hombre; un ambiente violentado y a desaparecer por cuestiones ajenas a la naturaleza.