May 2, 2019 - May 24, 2019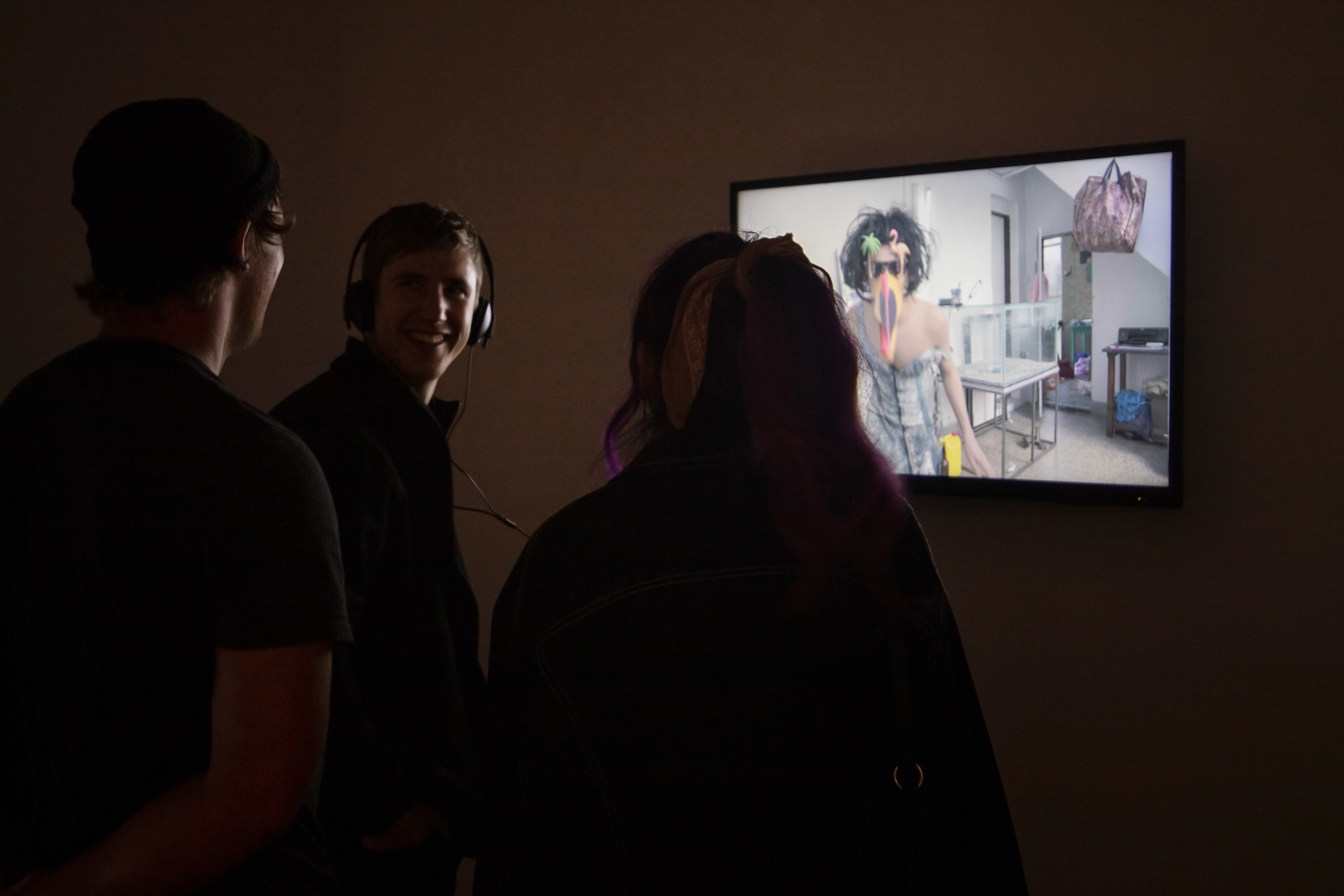 English

Works by Básica TV, Hysterical Accuracy and Muxxxe

Dollhouse brings together the works of Básica TV, Hysterical Accuracy and Muxxxe, a group of artists working with the intersections between contemporary art and reality television, web series, pop music, theatre, fashion and drag culture. Through collaborative efforts with designers, audio producers, videographers and all kind of content creators, they blur the lines between their own authorship and what is considered a work of art; thus creating exciting science fiction movies, talk shows, circus performances, music videos and all the possible languages drawn from mass media.
Curated by Deslave, a project-space and curatorial duo conformed b Mauricio Muñoz and Andrew Roberts, Dollhouse proposes the work process of these creators as a way to critic and analyze the contemporary models of cultural production; heavily rooted in the exploitation of queer experiences —known as pink capitalism— and cultural appropriation, but also on how emerging technologies shape and fuel these mechanisms.
Español

Obras de Básica TV, Hysterical Accuracy y Muxxxe

Dollhouse reúne los trabajos de Básica TV, Hysterical Accuracy y Muxxxe, un grupo de artistas que trabajan en las intersecciones entre el arte contemporáneo y los reality shows, series web, música pop, teatro, moda y cultura drag. Mediante esfuerzos de colaboración con diseñadores, productores de audio, camarógrafos y todo tipo de creadores de contenido, desdibujan las líneas entre su propia autoría y lo que se considera una obra de arte; creando así emocionantes películas de ciencia ficción, programas de entrevistas, espectáculos de circo, videos musicales y todos los idiomas posibles extraídos de los medios populares de comunicación.

Curada por Deslave, un proyecto conformado por Mauricio Muñoz y Andrew Roberts, Dollhouse propone el proceso de trabajo de estos creadores como una forma de criticar y analizar los modelos contemporáneos de producción cultural; fuertemente arraigado en la explotación de experiencias cuir —conocidas como capitalismo rosado— y apropiación cultural, pero también en cómo las tecnologías emergentes dan forma y alimentan estos mecanismos.