Marisa Raygoza, Así no son las olas
November 2, 2018 - December 12, 2018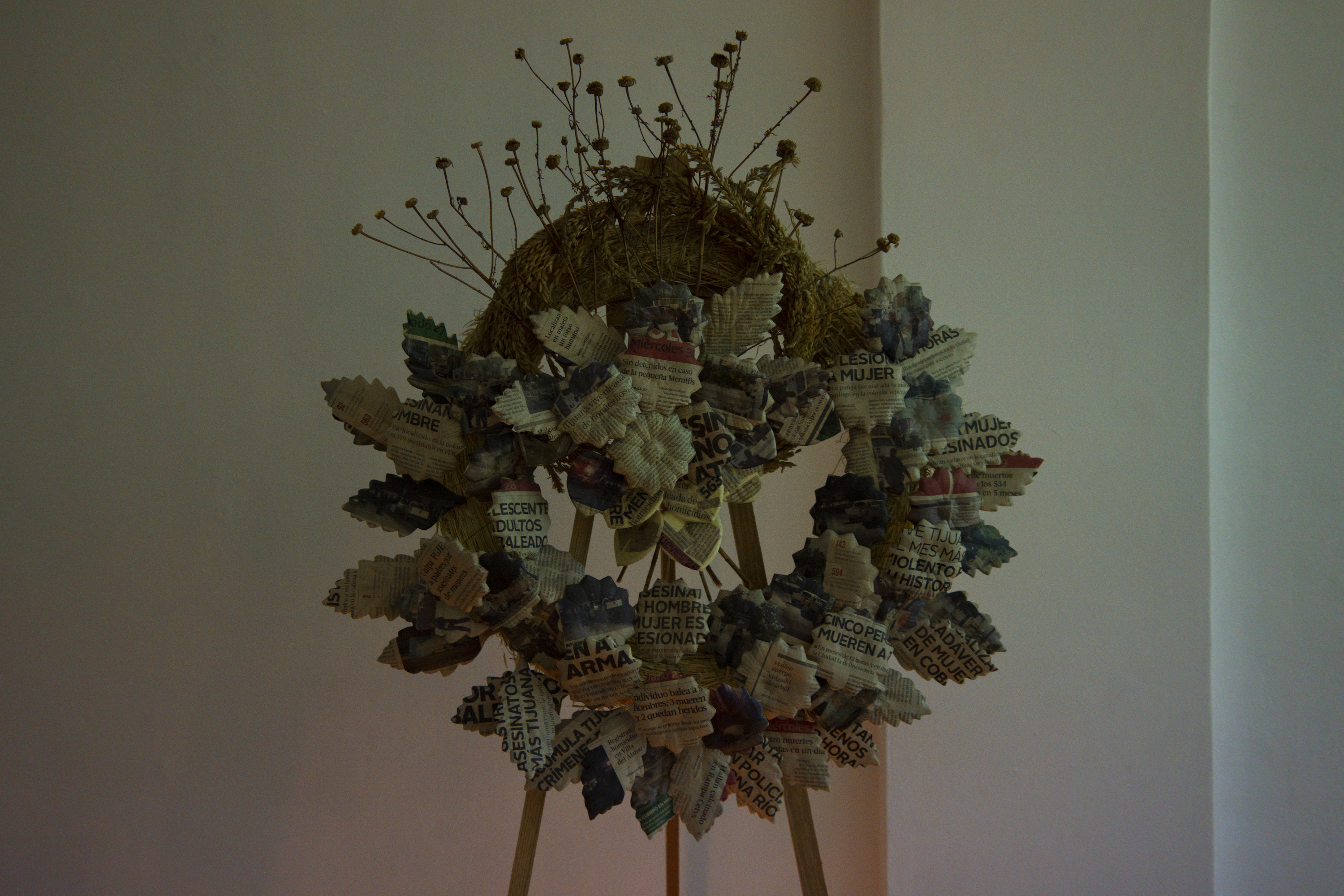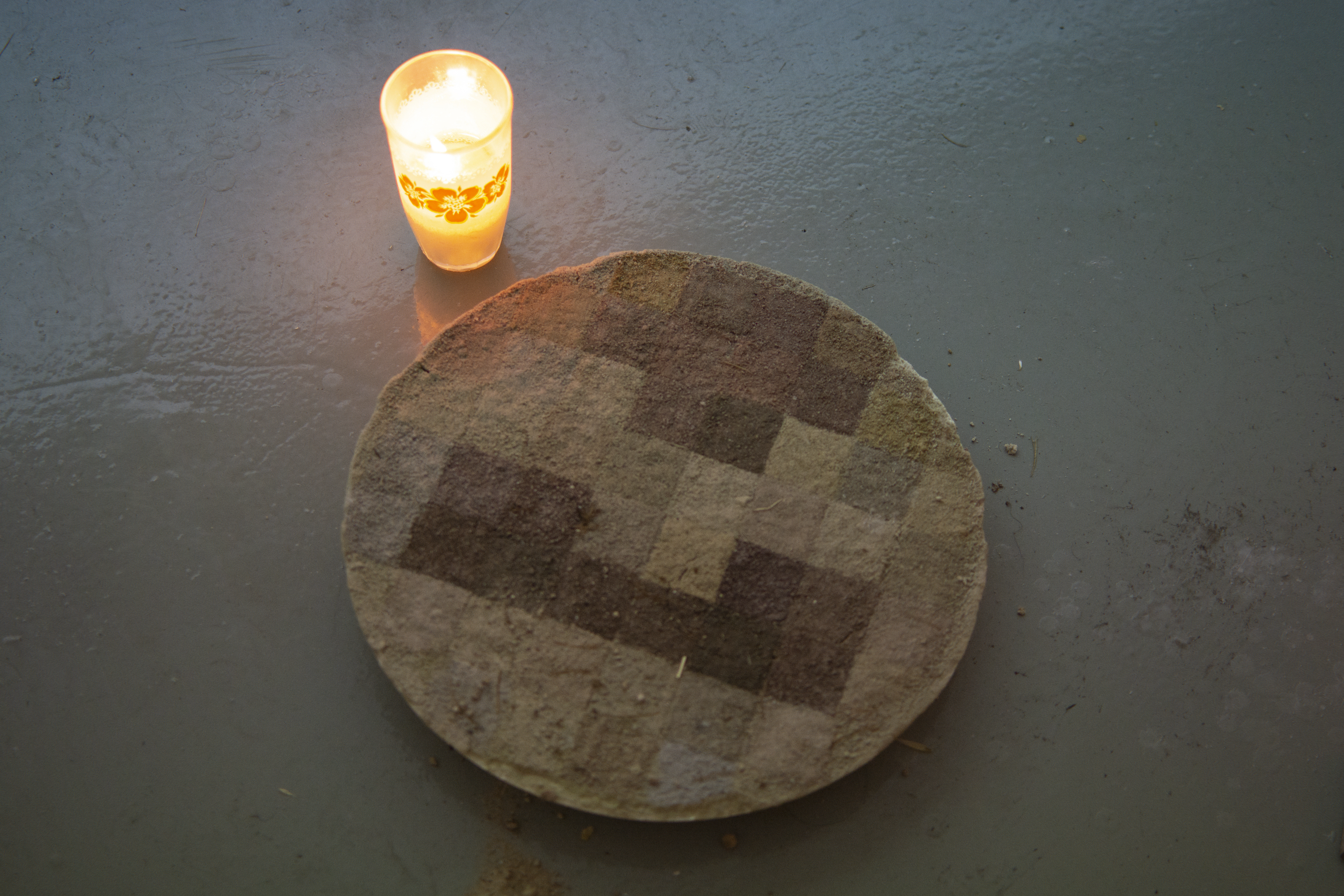 English
Marisa Raygoza starts from a labor and tools inherited by her grandmother; the artisanal craft of making funeral wreaths is now the medium at the center of her first solo exhibition at Deslave. Raygoza presents us with a video installation made up of three-dimensional collages, paintings in which the powder of crushed stones is the only pigment and an animation created with press clippings.


The exhibition involves us in an investigation carried out by the artist since 2018 regarding the media representation of the murders that occurred in Tijuana. Inaugurated during the Day of the Dead, 'This is not how the waves are' is an altar dedicated to all the violent bodies beyond their carnal form, and which have been mutilated in their distribution as images.
Español
Marisa Raygoza parte de una labor y herramientas heredadas por su abuela; el oficio artesanal de la confección de coronas fúnebres es ahora el medio que se encuentra al centro de su primera exhibición individual en Deslave. Raygoza nos presenta una instalación de vídeo compuesta de collages tridimensionales, pinturas en las que el polvo de piedras trituradas es el único pigmento y una animación creada con recortes de prensa.
La muestra nos envuelve en una investigación realizada por la artista desde el 2018 en torno a la representación mediática de los asesinatos ocurridos en Tijuana. Inaugurado durante el Día de Muertos , 'Así no son las olas' se trata de un altar dedicado a todos los cuerpos violentados más allá de su forma carnal, y que han sido mutilados en su distribución como imágenes.